What's New In Subamplify - April 2022
---
Introduction
It's been a busy month at Subamplify, but we've been smashing out the features! Here's an inside look at the new features and updates developed in April 2022.
Add Subamplify to Your Existing Store
After talking to so many different ecom store owners, we found that some have already invested lots of time and money creating an online store on a different platform to Subamplify. These platforms may include Shopify, BigCommerce, Neto, or Wix.
But these store owners also want to add the power of Subamplify to their existing store, especially with adding the ability to add a subscription product to their store, reporting, and all the conversion power we've added to our checkout process.
Natively, many of the platforms above don't handle subscriptions out of the box. It became an afterthought for them, so with these platforms like Shopify, you need a third-party plugin to make it work.
But with Subamplify, we've now built in an automatic dunning process, so you don't have to manually follow up failed payments for a subscription from customers.
Now after a customer fails a subscription payment, Subamplify automatically sends them an email letting them know of the failed payment with a direct link to update their card details (all without having to log into their account).
With Subamplify, subscriptions are built into the core of what we do.
Enter a brand spanking new Subamplify plan - Accelerate! You can now add subscriptions to your existing store with a quick 30-minute setup!
Prevent Content On Your Web Pages From Being Out of Sync
With a no-code drag and drop builder, Subamplify allows you to easily create web pages within minutes! All without any coding.
One of the problems we noticed is that when store owners update their page design content, our drag and drop builder saves it automatically but then they may walk away from the keyboard and then come back later to make some more changes.
This can sometimes cause an out-of-sync issue. To prevent our store owners from losing any content, we've added a nice little protection mechanism - a prompt for the store owner to refresh their page whenever the content is out of sync.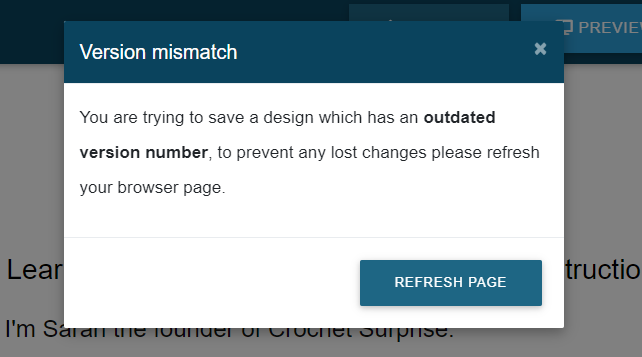 Increase Your Average Order Value By Giving a Free Gift
An ecommerce store's Average Order Value (AOV) is critical to its success. The average order value is the average amount of money that is spent by a customer on each order.
We've found that one of the best ways to increase your customer's average order value, is to offer a free gift for customers who spend a certain amount of money. This can be a great way to increase sales and get customers to spend more money on each purchase.
And voila! Just like that, we've now added this feature.
There are 2 ways currently that we've added to trigger a free gift for a customer:
If a specific product is added to the cart, a free gift is then activated. For example, let's say a customer adds to cart Product A, then free gift B is also automatically added to their cart.
If a customer's order reaches a specific value, a free gift can also be automatically activated. For example, let's say a customer spends $50, then a free gift can be automatically added to their cart.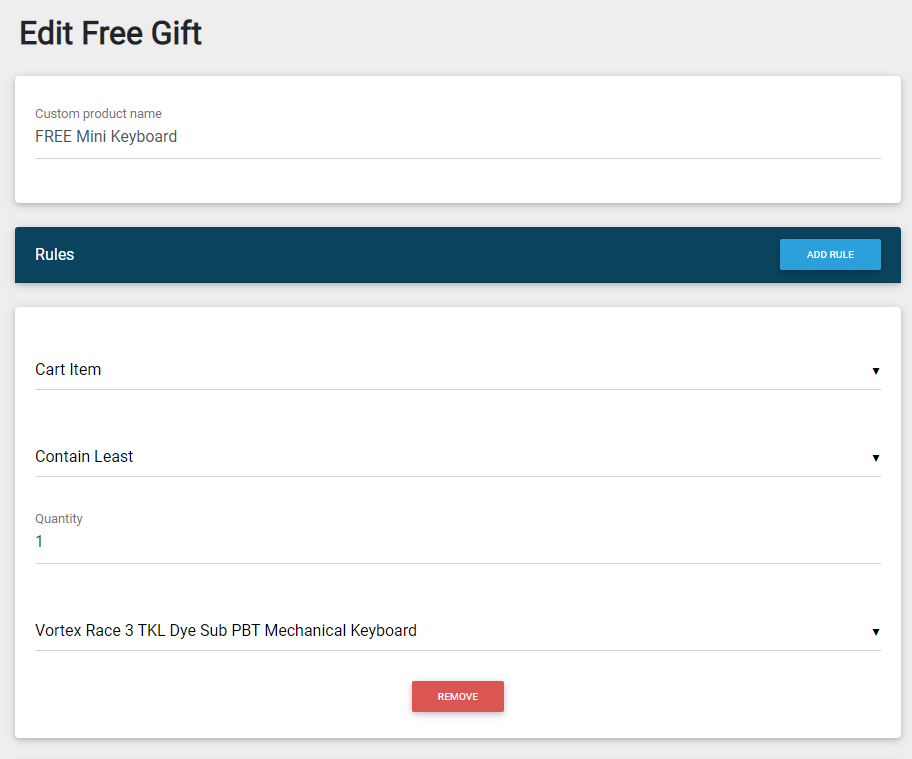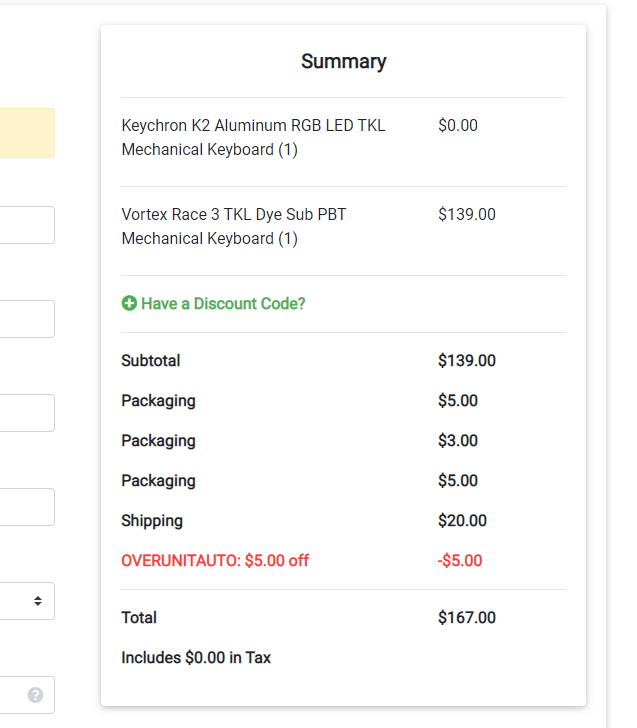 Improve Your Store's Search Engine Optimization With Sitemaps
One of our top priorities is to help our customers increase their rankings on Google through Search Engine Optimization (SEO). Last month, we added Google Merchant Feed to help store owners appear in paid Google ads. Now this month to improve organic rankings in Google, we have added a feature to create an automatic sitemap for our store owners.
A sitemap is an XML file that lists all the URLs for a website. It helps search engines like Google and Bing better understand how your website is structured. This can result in higher rankings for your site because it's easier for the search engines to crawl and index your content.
Our sitemap generator will automatically create a sitemap based on the pages and products in your store. What's even better is that Subamplify will automatically upload it daily to Google and Bing.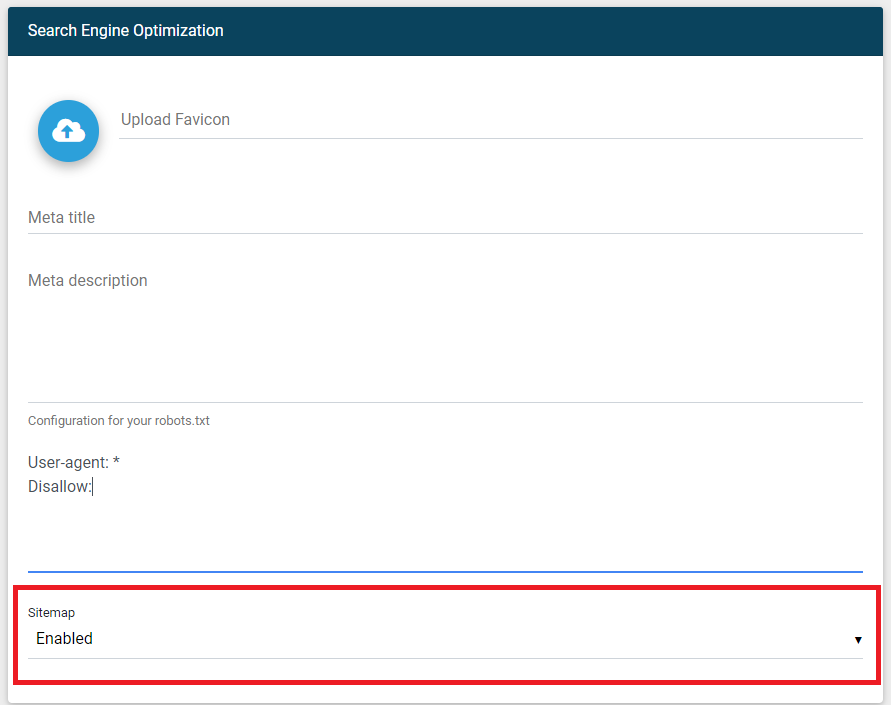 Enable or Disable the Global Footer on a Per Page Basis
So last month, we added the ability to allow a store owner to create a global footer. This allows you to create one footer that then gets applied to all pages including product pages and collections.
We built it ourselves because we felt the pain of having to update one single link in the footer, then having to make this change on every single page. After all, back then, we didn't have a global footer.
Now we've taken this to the next level! Sometimes, you may just want to create a landing page and drive traffic to that landing page.
For example, let's say you've created a free PDF guide related to your ecom store that you want to give away to collect leads. You go ahead and create a landing page on Subamplify for it. However, you don't want to distract the potential lead customer, by having the global footer show as well.
As a result, we've now added the ability for a store owner to show or hide the global footer on a per-page basis.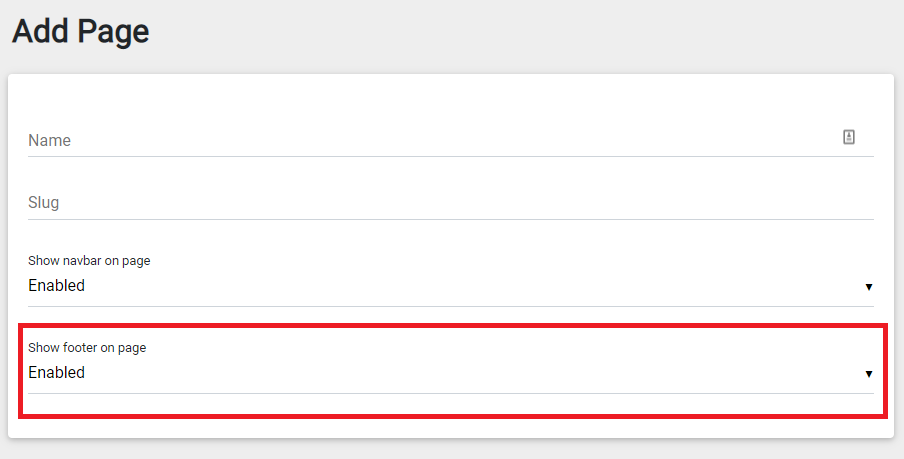 That's a wrap for April. The team here at Subamplify is so excited because we've got even more awesome features coming that will take your store to the next level!