What's New In Subamplify - March 2022
---
Introduction
Subamplify is constantly evolving and growing, and in March 2022 we've added some awesome new features. Let's get right into it!
Incentive Subscriptions
Subamplify's newest feature, Incentive Subscriptions, is a new model for a subscription product! We have created this new subscription model ourselves, based on what we've learned from running our ecom store with a subscription product.
Incentive subscriptions are an easy and effective way to increase customer retention and loyalty. Store owners can offer products at a discounted rate if customers subscribe. This means you don't need to spend hours and hours planning out and creating a brand new subscription product like a subscription box. You can simply create a subscription product within minutes and get your recurring revenue stream going.
Here's an example of how it works:
Let's say you create a new incentive subscription and you charge 80 USD per month for it. You can then make the value of the subscription a certain value, such as 100 USD per month. This 100 USD in value gets automatically delivered to a customer through a discount code, that can be used by that customer only. It's great because it incentivizes a customer to join your subscription as they get more value from what they pay for. And you get customers that are guaranteed to spend more in your store every month!
Subscriptions Can Have Additional Fees Added at Checkout
A few months ago, one of our customers requested a feature where they could add additional fees to the checkout page. This allowed them to charge a small additional packing fee for each order they shipped out. You could also use this to charge an additional fee for a donation to a charity that you may want to support.
Taking this feature even further, you can now charge an extra fee when a customer purchases a subscription. This extra fee also gets applied each time a subscription renews.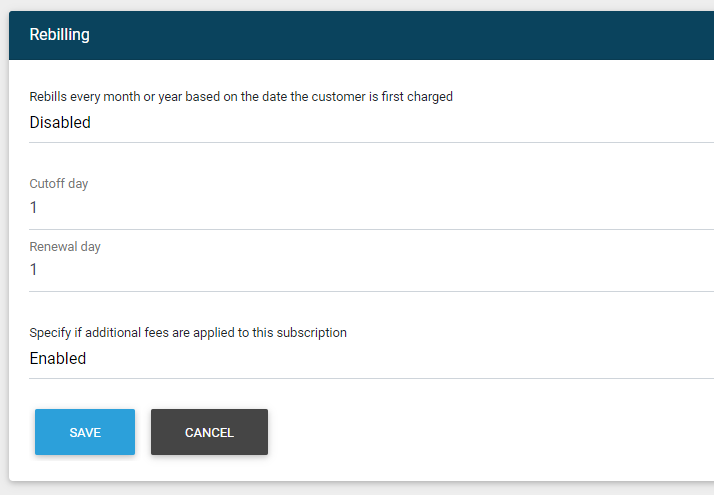 Create a Single PDF Invoice for Your Subscription Orders
Getting a list of items to pack for each order is crucial for any online store, especially if you are picking and packing yourself or if you have staff to do it.
On Subamplify, you can do this through our create PDF invoice functionality which allows you to grab a single PDF of any selected orders, which includes the corresponding line items for each of those selected orders.
Now you can do the same thing with subscription orders! Making it easier to pick and pack all of your subscription orders.

ShipStation and Quickmail Automatic Shipping Status
At the time of writing, Subamplify currently offers direct integrations with two awesome third-party fulfillment providers in ShipStation and Quickmail.
You can also connect to many other fulfillment services using our Zapier integration. But these are the two fulfillment services where we have a direct integration with them.
In both ShipStation and Quickmail, if you mark an order as shipped and include tracking details such as the tracking number, the order in Subamplify will also be updated with these details as well.
Google Merchant Feed
Google Merchant Feed is a great way to connect your ecommerce store with Google Shopping. It allows you to create a feed of your products which will be used by Google to create product listings for your store. This can help increase traffic and sales as your products will be more visible on Google Shopping.
And it's now super easy to list your products on Google Shopping within minutes, using our new feature that automatically creates your Google Merchant Feed for you! Simply go to your store settings and enable the Google Merchant Feed integration.
Once this is done, a URL of your Google Merchant Feed is automatically generated that contains all of your published products. You then simply take this URL and submit it to the Google Merchant Center. Voila, and you're done! Now you just have to wait for Google to approve it.
The best part of our Google Merchant Feed integration is that every time you add new products or remove existing products from your store, your Google Merchant Feed is automatically updated. You don't need to do a thing.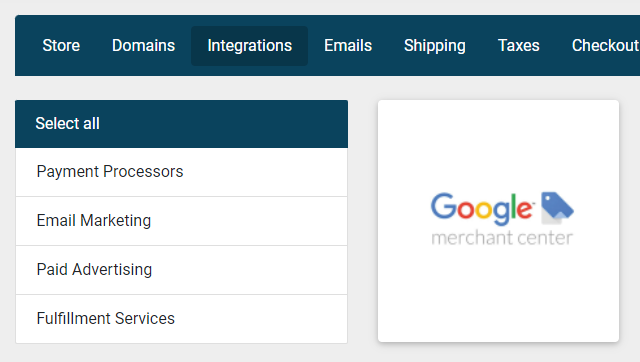 Global Footer
As we were building a store out for one of our customers on Subamplify, we felt the pain of creating a footer and then having to add that footer manually to every single page of their store.
If a link changed in the footer or you had to add an extra link, you would need to go into every page to change that footer...a time killer!
So what did we do about it? We created one global footer that you could apply to all pages on your store. This includes web pages like your about us and contact us pages, product pages and collection pages. That means you only have to change that global footer and every single page would then be updated.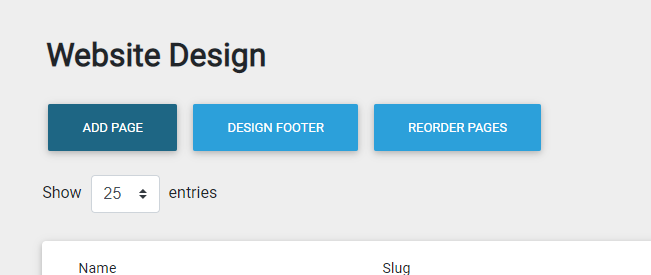 Customers Can Pause Their Subscriptions
Churn rate is one of the most important metrics for growing a subscription. It measures how many customers are leaving your service each month. If you have a high churn rate, it means a lot of your subscribers are canceling their subscriptions. So you want your churn rate to be as low as possible.
One of the best ways to reduce churn is by allowing customers to pause their subscriptions instead of canceling them. This way, customers can still maintain their account and not have to go through the hassle of canceling and then signing up again later.
They can pick up where they left off when they are ready to resume their subscription.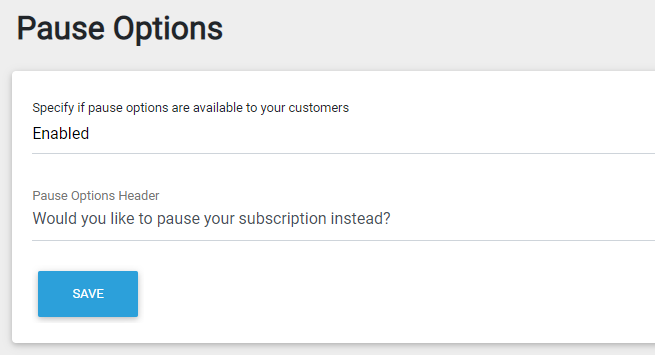 That wraps up the new features that have been released on Subamplify in March 2022. These new features include:
Brand new subscription model called Incentive Subscriptions.
The ability to add additional fees to subscriptions.
Create PDF invoices for subscription orders.
ShipStation and Quickmail automatic shipping status.
Google Merchant Feed integration.
Global footer.
Customers can pause their subscriptions.
These new features make it easier than ever for store owners to grow and scale their sales on Subamplify!