What's New In Subamplify - May 2022
---
Introduction
Welcome to Subamplify's May 2022 Updates! We're so excited to announce several new features that will help your online store grow. Let's get into it!
Automatically Recover Failed Subscription Payments
Churn is one of the key concepts with subscriptions. Churn is the rate at which customers cancel their subscriptions. This is often a key metric for subscription businesses, as a high churn rate can be indicative of a struggling company.
To reduce churn, you need to have a very good dunning process. What is a dunning process you may ask?
The dunning process is the set of steps that a company takes to try and recover a failed subscription payment. This can include things like sending emails, making phone calls or even reaching out to the customer's bank. It's important to have a dunning process in place so that you can try and salvage as many failed payments as possible.
But with Subamplify, we've now built in an automatic dunning process, so you don't have to manually follow up failed payments for a subscription from customers.
Now after a customer fails a subscription payment, Subamplify automatically sends them an email letting them know of the failed payment with a direct link to update their card details (all without having to log into their account).
We've also given store owners the flexibility to customize these dunning emails if you want to change the default emails that we've written already. Subamplify also tracks recovered revenue from each email in the dunning process.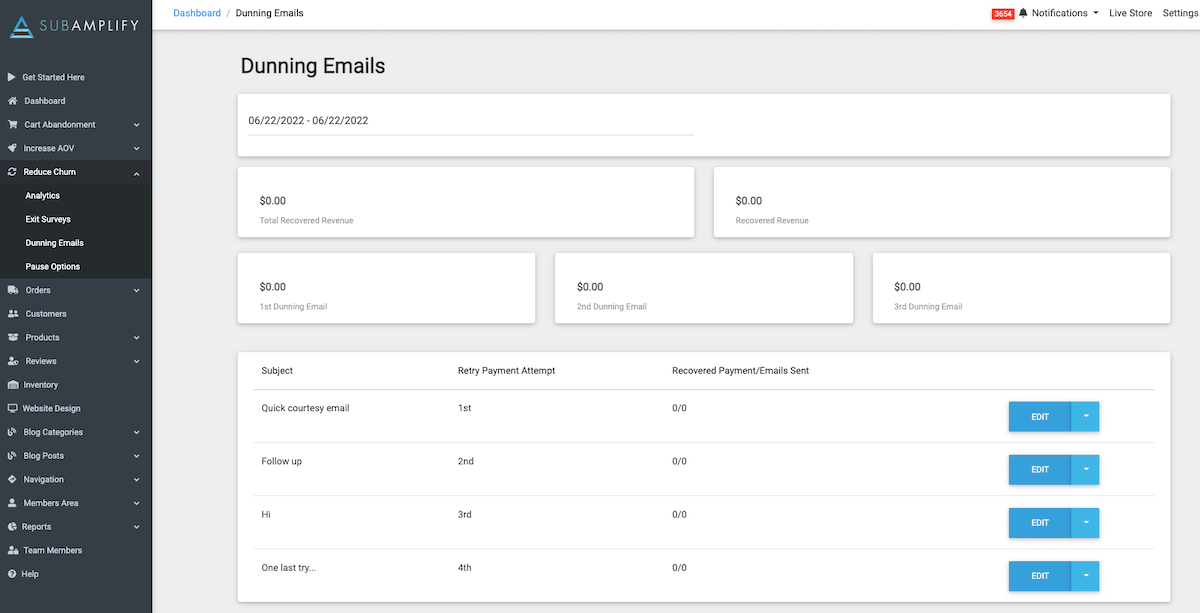 Try All Features During Your Free Trial of Subamplify
Here at Subamplify, our team believes that you should be able to experience all our amazing features and benefits of setting up your ecom store on Subamplify.
So now whenever you sign up for any of our plans, you get access to all features for free for 14 days!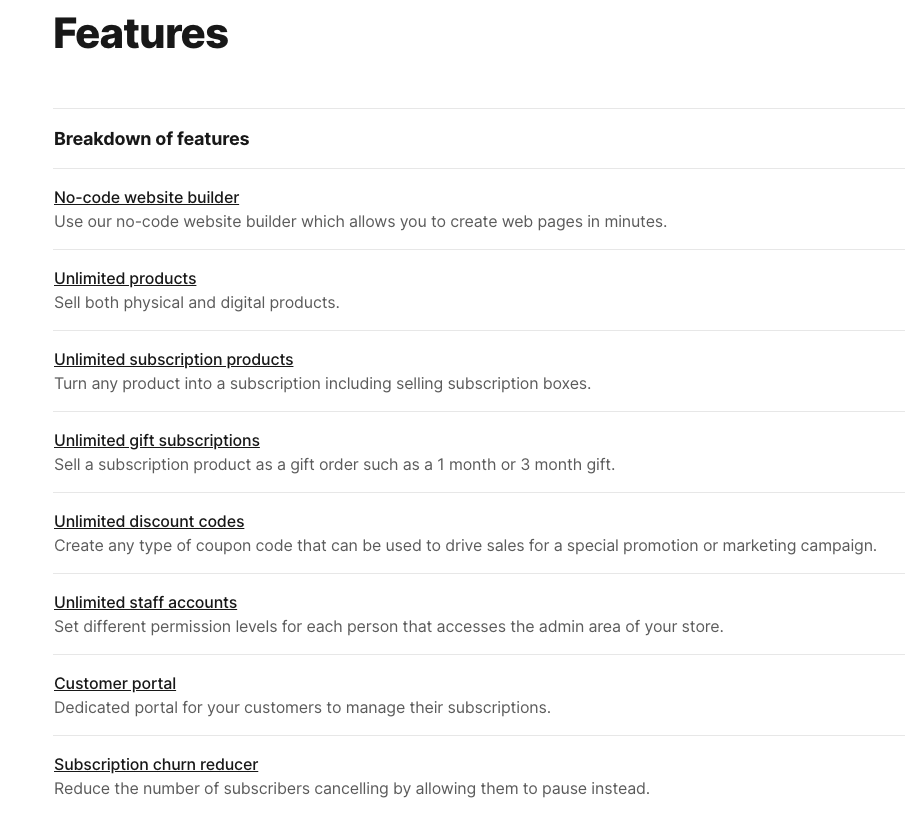 Customers Can Now Add Reviews Of Your Products
Product reviews are an important aspect of any online store. They can help customers decide on whether to purchase a product, and they can also help store owners improve their products.
Product reviews can also help increase sales for stores that have them enabled on their site. This is because potential customers can see what others have thought about a product before purchasing it. If a customer sees that a majority of people loved a product, they're more likely to buy it themselves.
With other ecommerce platforms, you need to pay a monthly fee for a third-party plugin to add customers' reviews. But we've now built it directly into Subamplify!
No extra charge for it, it comes with your plan. Our goal is to give everything we've learned to our store owners, without having to charge them for it.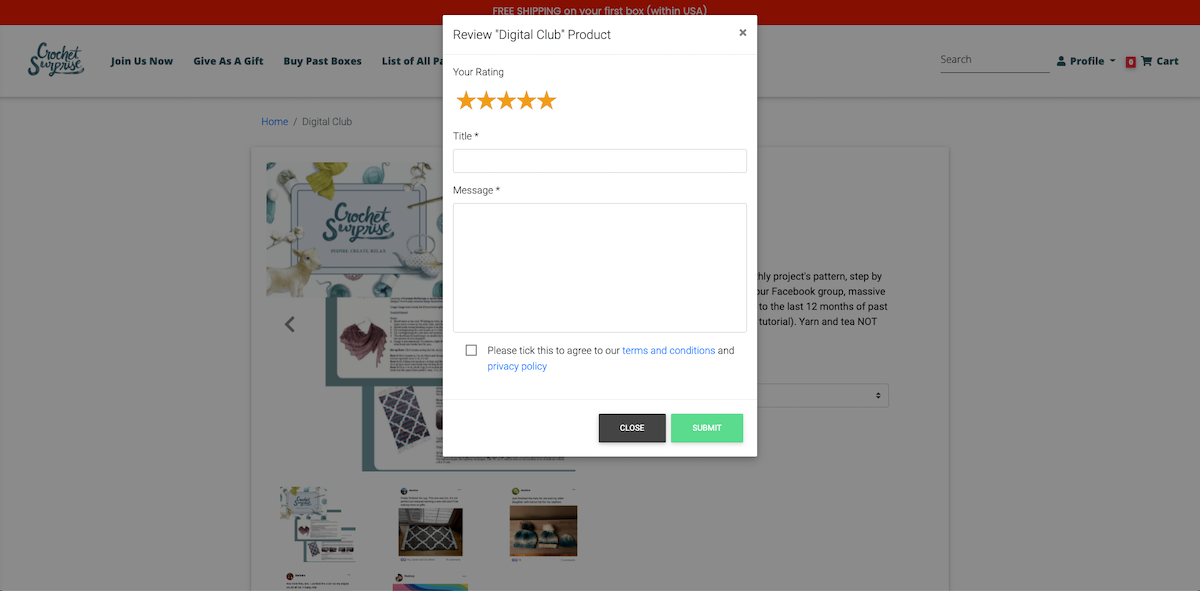 So with this new reviews feature, store owners can enable product reviews on a product-by-product basis. You can also approve or reject a review before it gets shown on the product page.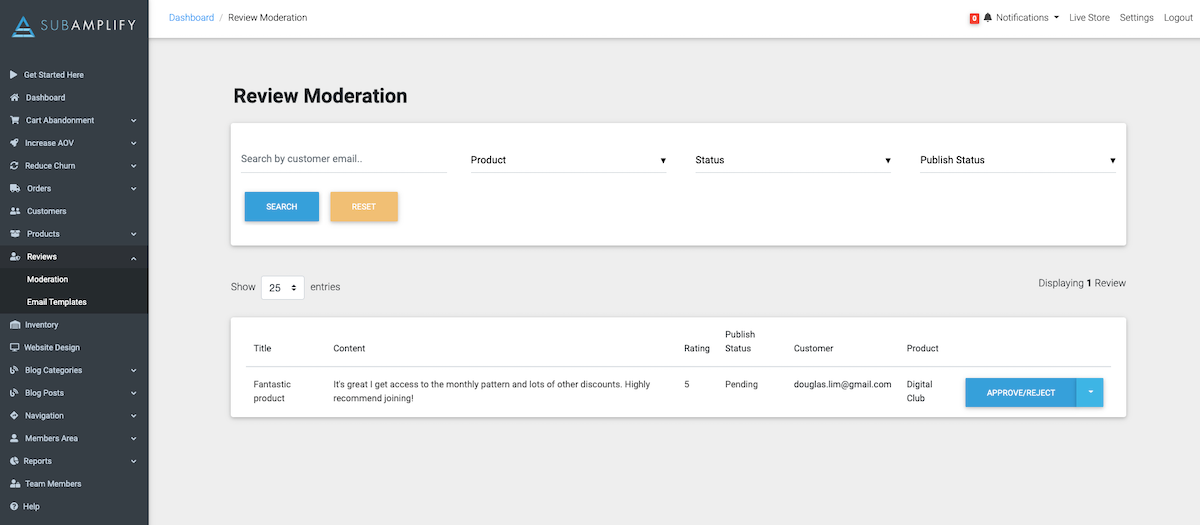 We've also made it so that only customers who bought that particular product can review it. This stops competitors from trying to add bad reviews to your store.
But wait...there's more! Store owners can also customize the review emails that get sent to customers asking them for a review. We've written in some default emails based on our own experience of running an ecom store, but you have complete flexibility.
We've also added conversion tracking to each of these review emails, so you know exactly which emails resulted in the customer leaving a review.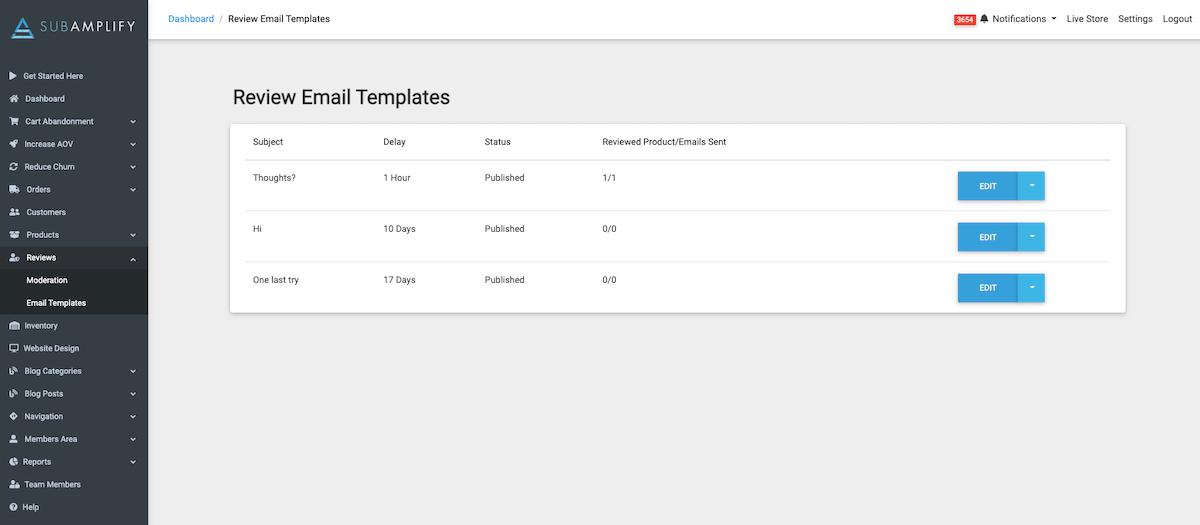 That's a wrap from us on all the new features of Subamplify in May 2022!