HOW WE ADDED 7,674 PEOPLE TO OUR EMAIL LIST & GENERATED $32K ON AUTO-PILOT
WITH THIS 30 MINUTE SETUP ON OUR ECOM STORE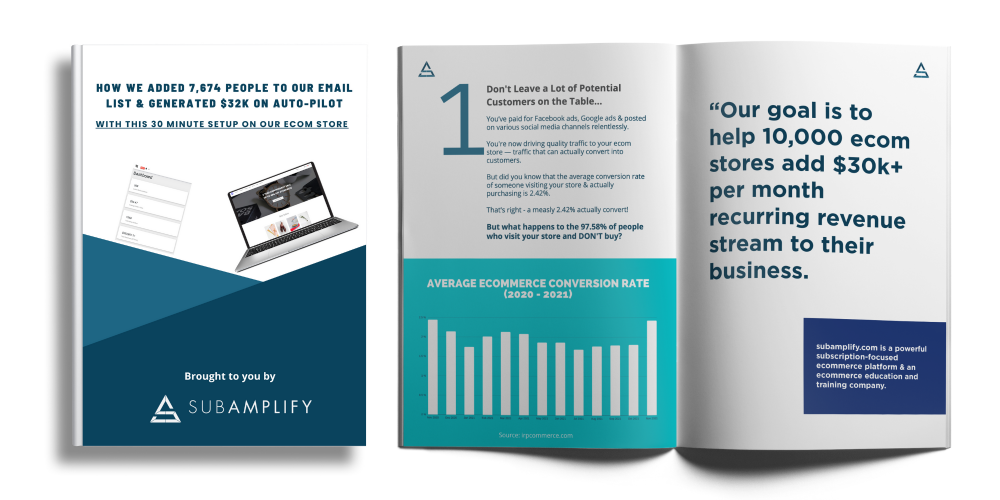 What You'll Learn In This Free Guide:
1. What some of the biggest brands in the world are doing to grow their email lists (which you can easily adapt for your store as well).
2. What we did in 30 minutes to our ecom store that added 7,674 potential customers to our email list.
3. How we went one step further & generated an extra $32K on auto-pilot.