5 Secrets to Cheaper Subscription Box Shipping

---
Introduction
People often think that the only way to get cheaper subscription box shipping is to find cheaper rates from shipping carriers. This is the first and most obvious thing to do, it's the low-hanging fruit that you can immediately action.
However, this article isn't going to talk about where to find cheaper rates for subscription boxes or how to find them! The thing is each of the major mail carriers changes their shipping rates all the time. For example, if you're based in the US, the United States Postal Service (USPS) changes its pricing every year, since they are a highly reliable shipping provider.
If you're based in Australia, there aren't anywhere nearly as many mail carriers as there are in the US, so you are limited to a few like Australia Post. If we covered every single different mail carrier, pricing would have already changed within a few weeks or months after.
Instead, we are going to cover some super smart ways of getting cheaper subscription box postage by simply shifting the way you operate your shipping process. We learned this from actually running our subscription box business and growing it with thousands of subscribers.
The Hidden Benefit of Getting a Cheaper Rate to Ship Subscription Boxes
Also, another point I wanted to touch upon is that getting shipping costs down is important for 2 main reasons (which we discovered with our subscription business).
The first reason is the extra savings on your goods sold.
The second reason is that many potential customers don't finish the checkout process because the shipping is too high! Many customers want free shipping, which is a result of Amazon.
Amazon Changed the Game for Everyone
Amazon Prime was a game changer for ecommerce. It made free shipping the norm instead of a luxury, and this changed the landscape for a brand to send subscription boxes and other ecommerce businesses.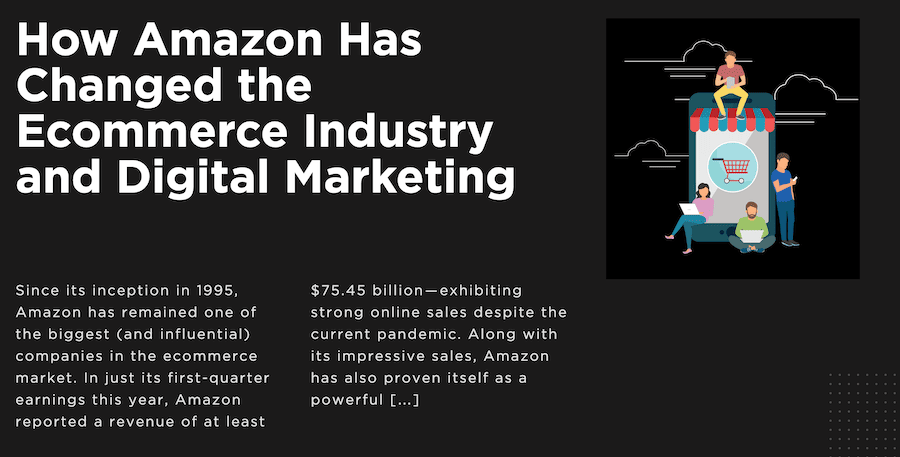 Now, subscription businesses need to improve the customer's experience by finding shipping carrier discounts to remain competitive.
There are a few ways to do this, and we'll go over them below. These tips are based on our own experience running a subscription box that focused on customer experience.
Let's get into it!
Get the Weight of Your Product Under 1 Pound
Read this section if you're based in the US and ship subscription boxes to customers in the US.
There is a huge difference in the cost of shipping services if your box or package weighs 1 pound or more. At this weight, it's more cost effective to use the United States Postal Service (USPS) which we have found to also be super reliable too.
For example, for USPS if you ship from Indiana to California and your box weighs 1 pound versus 1.1 pounds, you are paying $3 less. That's 30% less in postage, just by making the cubic weight of your box lighter.
When we first started our subscription box business, we weren't diligent with checking what the weight of our box was and it killed our profit margins.
The Exponential Effect of a Subscription Business
Even though $3 might not seem like a lot, it exponentially increases when you start getting more subscribers. Imagine if you had 400 subscribers, you would be saving $1200 per month just on shipping! That's per month too!
Or imagine if you reach that magical 1000 subscriber mark, you would be saving $3000 per month just on shipping. That's money you could have spent on more advertising, equipment such as a label printer or custom boxes, another staff member or simply paying yourself more.
How to Reduce the Weight of Your Subscription Box
Now the next question is how do you get your box weight down? This depends on your niche and your customers. For our subscription box Crochet Surprise, we send out a brand new crochet project for our customers to make each month. To make these crochet projects, you would need a certain size hook to make it.
Some of our competitors who run their crochet subscription boxes would send out the required crochet hook with the box. Their thinking was that you had everything you needed to make the project.
However, we decided not to do this because as a crocheter, my wife knew that crocheters generally have a whole set of crochet hooks which will often contain the hook required. So by sending out a new hook each month, we would be adding unnecessary weight to our box and also be causing wastage.
This is why it's so important to know your target customer, which will help you make a better product and at the same time, help you get the weight of your box down.
Leverage a Fulfillment Center
The next tip is to leverage discounts fulfillment centers have as a by-product of having a corporate shipping account. A fulfillment center is a company that packs and ships your subscription box for you to your customers.
They are:
1. Experts in shipping and know all the ins and outs like priority mail cubic and cubic pricing.
2. Have very competitive rates with their mail service.
3. They know the best way to ship your product to your customer quickly and efficiently.
4. Have all the necessary packing materials if you're not sure how to pack your box.
5. Can give you some awesome wholesale prices.
6. Give you reduced labor costs since you don't have to go out and hire people.
7. Ensure your customers get a tracking number when their box is shipped.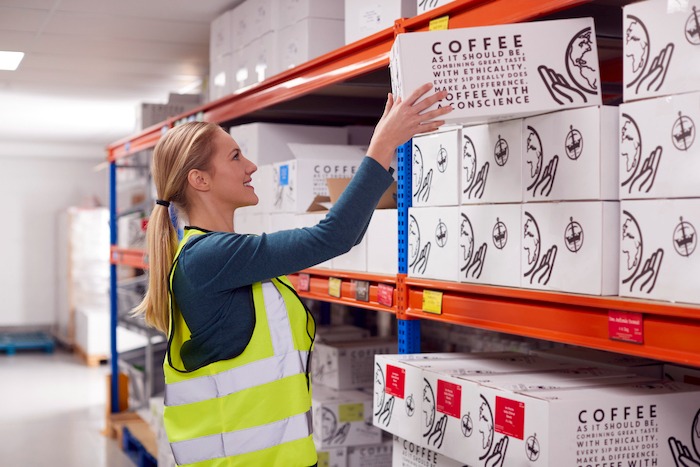 Not only do they free you up to work on your marketing, but they have deep relationships with shipping carriers and other shipping services. Because they ship out thousands and thousands of orders across all their customers, they can leverage bulk discount rates and have a corporate shipping account with different carrier services.
In terms of all the discounts, you could save up to 30% on your postage costs. Now imagine if you combined using an order fulfillment center and making your subscription box weigh less than a pound, you could save a huge amount of money!
Not All Fulfillment Centers Are the Same
The next tip comes from something we learned personally ourselves from running Crochet Surprise. So bear with me because this may seem obvious, but we missed it for so long!
Not all the best fulfillment centers are the same. Choose one that is either centrally located or closer to where most of your customers are.
For example, our initial fulfillment center was based in Oregon. They were awesome and an absolute pleasure to work with. However, Oregon is on the west coast of the US and we had a lot of customers on the east coast like New York. So our cubic weight postage costs to get our box from one side of the country to the other side cost us on average, an extra $2 per box.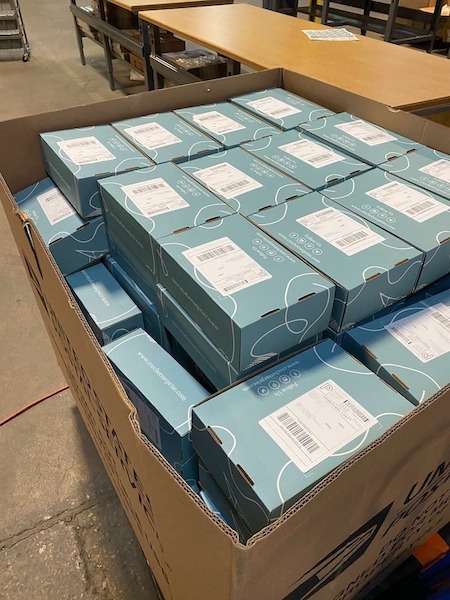 Multiply this across hundreds and then thousands of customers, this was a lot of money! We started wondering if this was the cheapest way.
The Hidden Costs
We were also hit twice because it would also cost us more money to ship products to our fulfillment center due to the longer distance. We also found most of our customers were more centrally located or east coast based.
Hence why we changed to a different fulfillment center in Indiana. That alone saved us thousands of dollars in shipping just by shifting the geographic range and doing nothing else! The company we used in Indiana is called Lessgistics and they've been awesome to us and our customers!
One of our customers who run their ecommerce store on our platform Subamplify is based in Sydney, Australia. They looked into moving from their fulfillment center in Sydney to another center on the other side of Australia in Perth because they good get much better rates with this center in Perth.
But after we spoke to them, they looked at where most of their customers were. Guess what? Most of their customers were based on the east coast which is where Sydney is located so they would have had to pay an additional cost in shipping if they had moved.
Sell More and then Ship the Order Together
The next tip is one of the best ways to not only make more money by selling more but also save your subscription box shipping costs as well. For our subscription box, we offer an order bump that comes built-in with our ecommerce platform Subamplify.
Order Bumps
An order bump is a great way to increase your average order value and make more money. It's an upsell or add-on product that you offer your customers as they are checking out of your store.
It could be an additional product that's related to the theme of your box. For example, if you have a dog subscription box you could offer a dog cooling mat as an order bump especially if it's summer and hot.
The great thing about an order bump is that it's an easy way to make more money without doing much extra work. You simply need to add the products to your store and set the price you want to charge for them. It increases your customer's Average Order Value (AOV).
Here is the order bump we use for Crochet Surprise.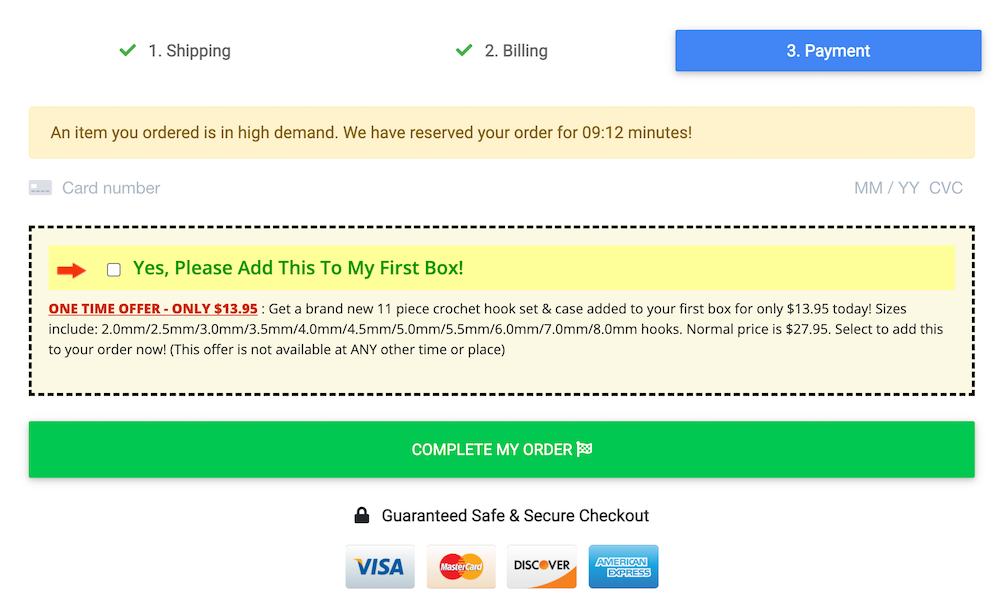 The amazing thing is that when a customer takes you up on the order bump offer, you can now add the order bump product into your customer's box and ship it together! This then saves you money on shipping.
Save Money and Make the Unboxing Experience Amazing
Not only that, but we have found this also enhances the first-time experience someone has when they open up their box from you. We have found by adding the order bump product into your box, saves money on shipping, you make more money and the box looks fuller with it in it! And if you've been in the subscription box game long enough, you'll know customers are driven by value for money with their box.
Use Pirate Ship
The final tip I wanted to share is if you have to purchase postage yourself, then I highly recommend Pirate Ship. I've used many other providers of shipping labels and these guys are the cheapest hands down, especially if you need to print them yourself and drop your boxes off at a post office. Their international shipping rates are much cheaper as well and it's really easy to print postage labels.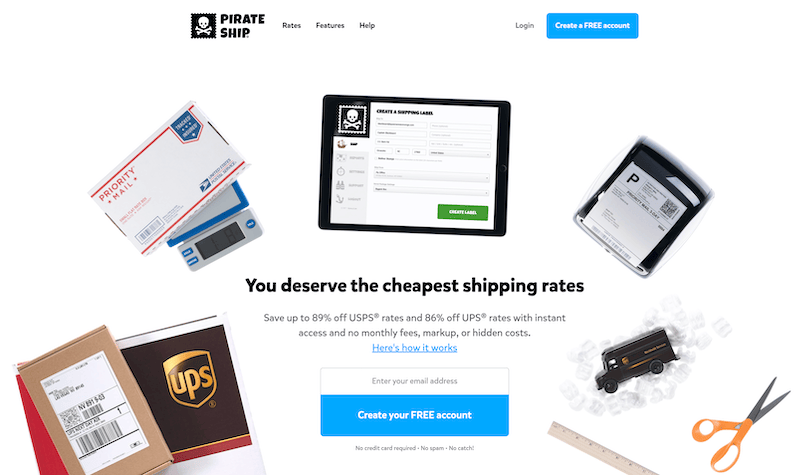 Reporting
They also generate reports of where most of your customers are based on the postage labels printed.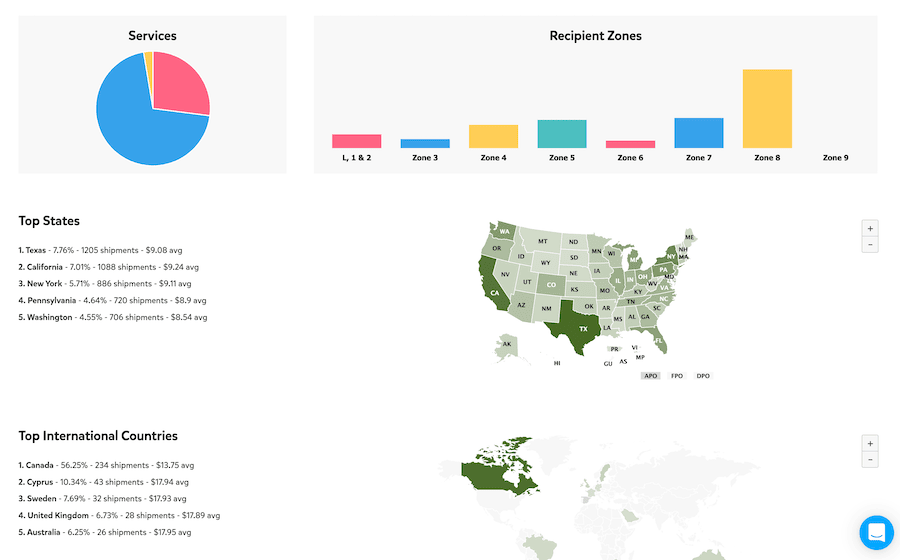 That's all for now! We hope you found these tips helpful. If you want more information or have any questions, feel free to reach out to us. And be sure to stay tuned – we have a lot of great things planned for the subscription box industry.